😍Wreaths to Wow Your Neighbors😍Peacock Wreath
😍Wreaths to Wow Your Neighbors😍:
Buy 1
Delivery

Free Shipping On Orders Over $59.99

Standard shipping: (7-12 Days)
Express shipping (3-5 Days)

Returns & Exchanges & Refund
Our 60-Day Fit Guarantee, Free Exchange & No-Hassle Returns

Shipping from US facilities
A beautiful peacock shows off his gorgeous colors and will adorn your door or wall proudly. This wreath is big and will draw lots of attention and adoration!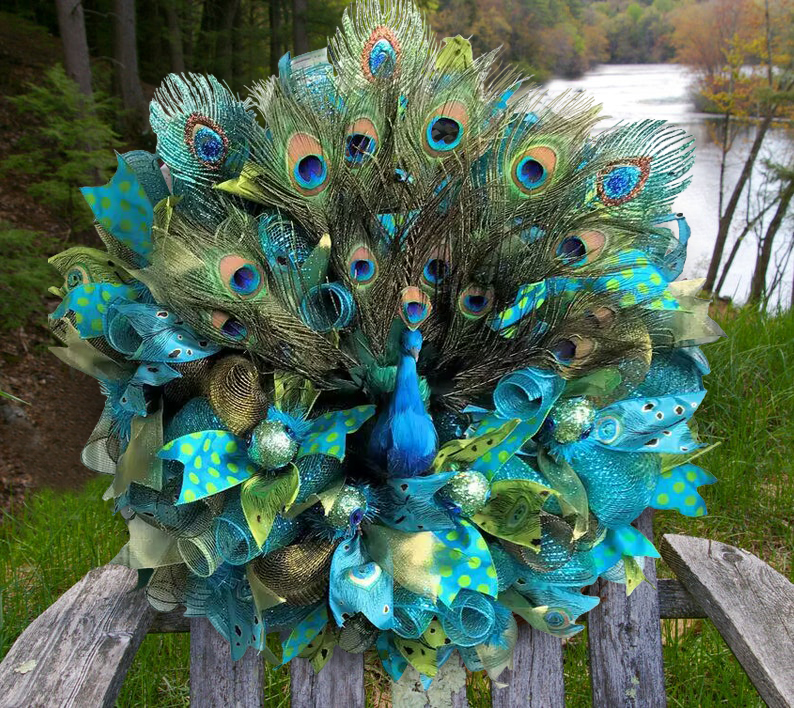 This beautiful Peacock Mesh Wreath has a realistic looking Peacock in the middle with a beautiful feathered tail secured to the bright mesh behind the bird.Beautiful teal shiny stay-on glitter makes the adorable bird and his tail stand out.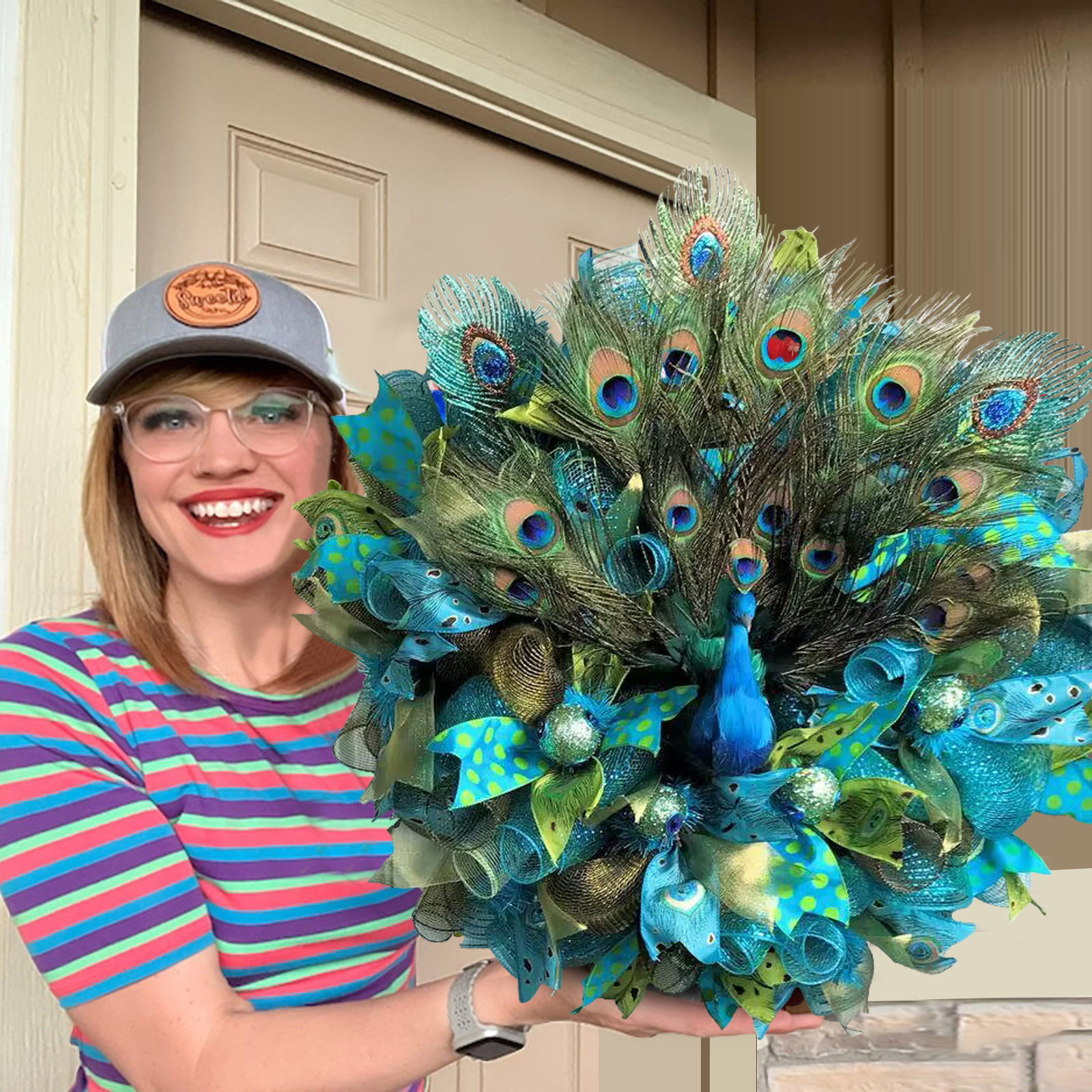 The mix of blue and green adds a different beauty to this peacock wreath! This wreath is very hospitable. You will fall in love with it at the front door! Your friends will be surprised by your decoration! Because they have never seen such a wreath! This will open a new chapter in your circle of friends, you will lead a new trend!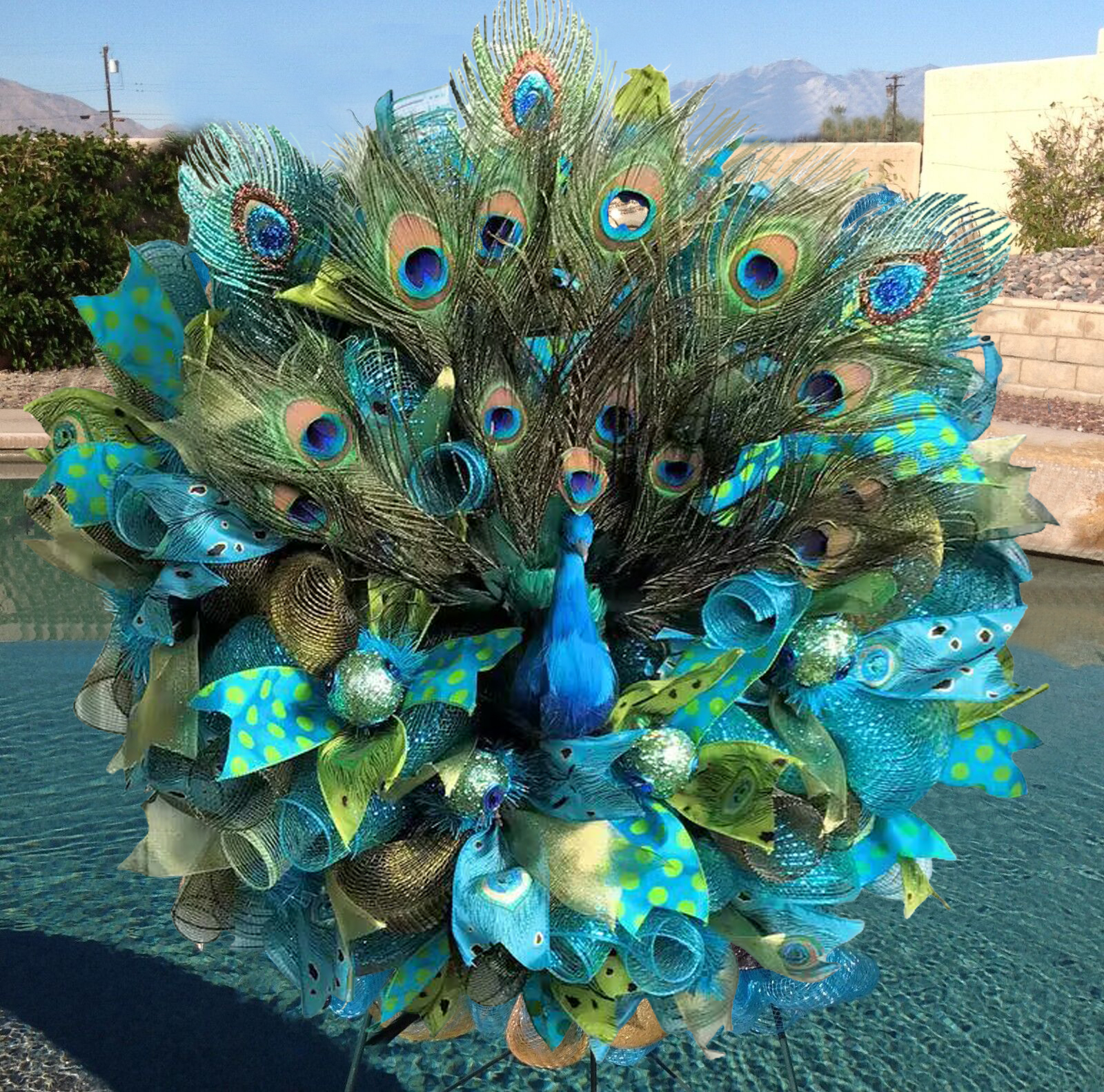 This one of a kind wreath measures 20 inches long by 20 inches wide. It is carefully packed and comes in a box that could be saved for storage from year to year,These swags are for indoors or best on a porch with some kind of overhang so it's protected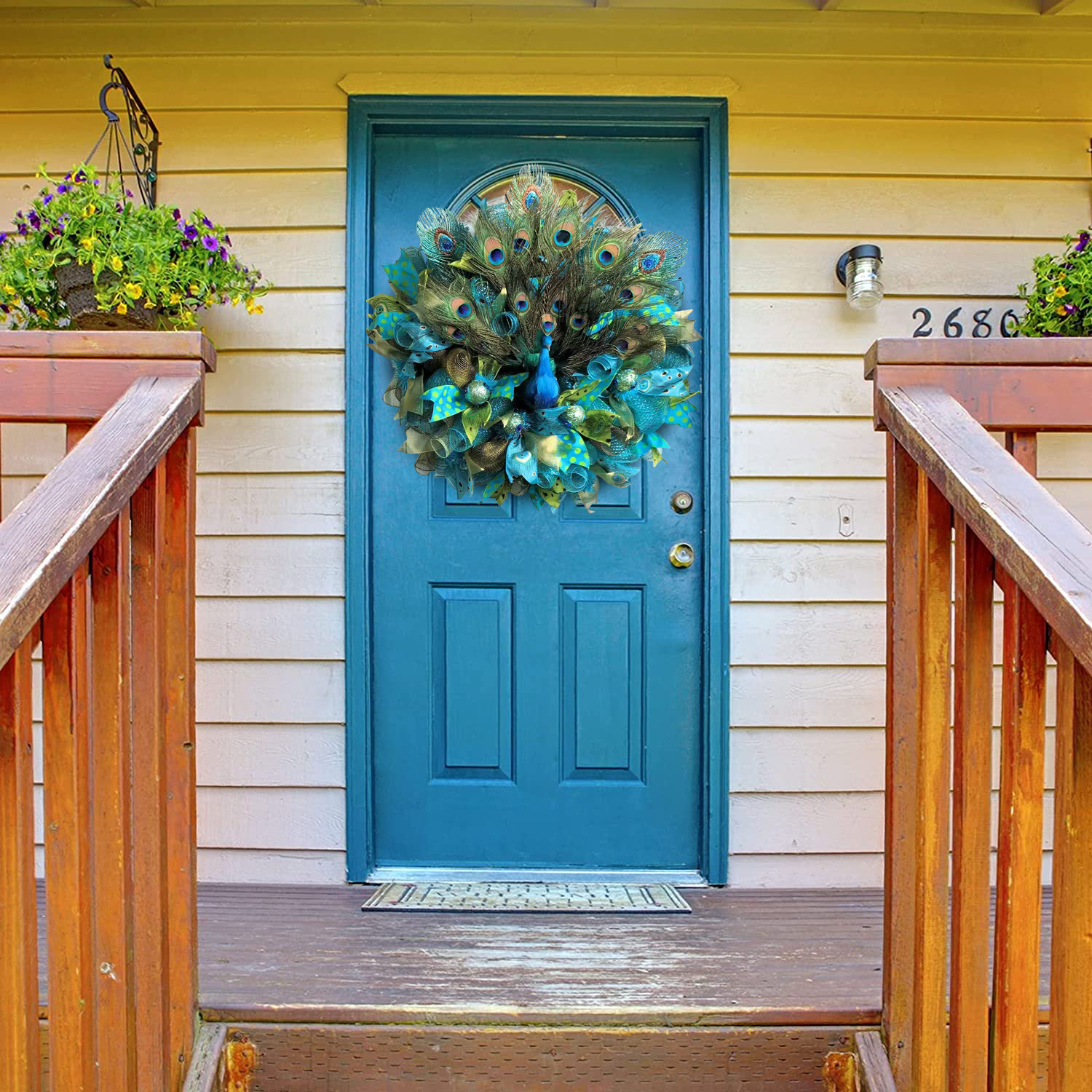 Whether you choose to hang this wreath on your front door as a holiday welcome, show off its splendor on your warm holiday outerwear, or incorporate it into your traditional dining experience, you'll be delighted with its beauty and elegance for years to come .