An Insert Coin Arcade Key-Chain That Actually Lights Up
Delivery

Free Shipping On Orders Over $59.99

Standard shipping: (7-12 Days)
Express shipping (3-5 Days)

Returns & Exchanges & Refund
Our 60-Day Fit Guarantee, Free Exchange & No-Hassle Returns

Shipping from US facilities
There are two types of geeks in this world, those of which that are old enough to remember actually playing arcade games, and those that are not. For those people in the former group, this awesome Insert Coin Arcade key-chain will certainly hit some nostalgia cords! Not only is it an exact replica of the device you'd pop quarters into all day to keep playing your favorite arcade game, but it also lights up to make it even more realistic.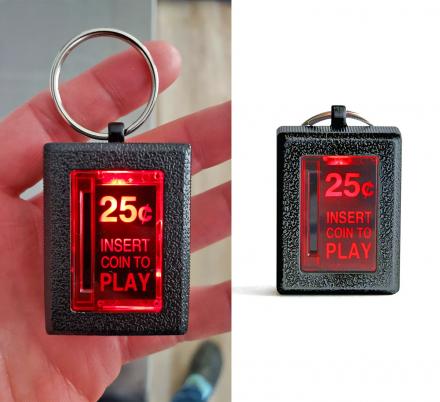 Made to be an accurate 1:1 ratio replica of the real quarter intake mechanism on arcade machines, the unique and geeky keychain is a perfect desk ornament, car ornament, or use the included key-ring to actually keep it on your set of keys. Though, since it's quite large, it may be cumbersome being in your pocket all day... if that's where you keep your keys most of the time.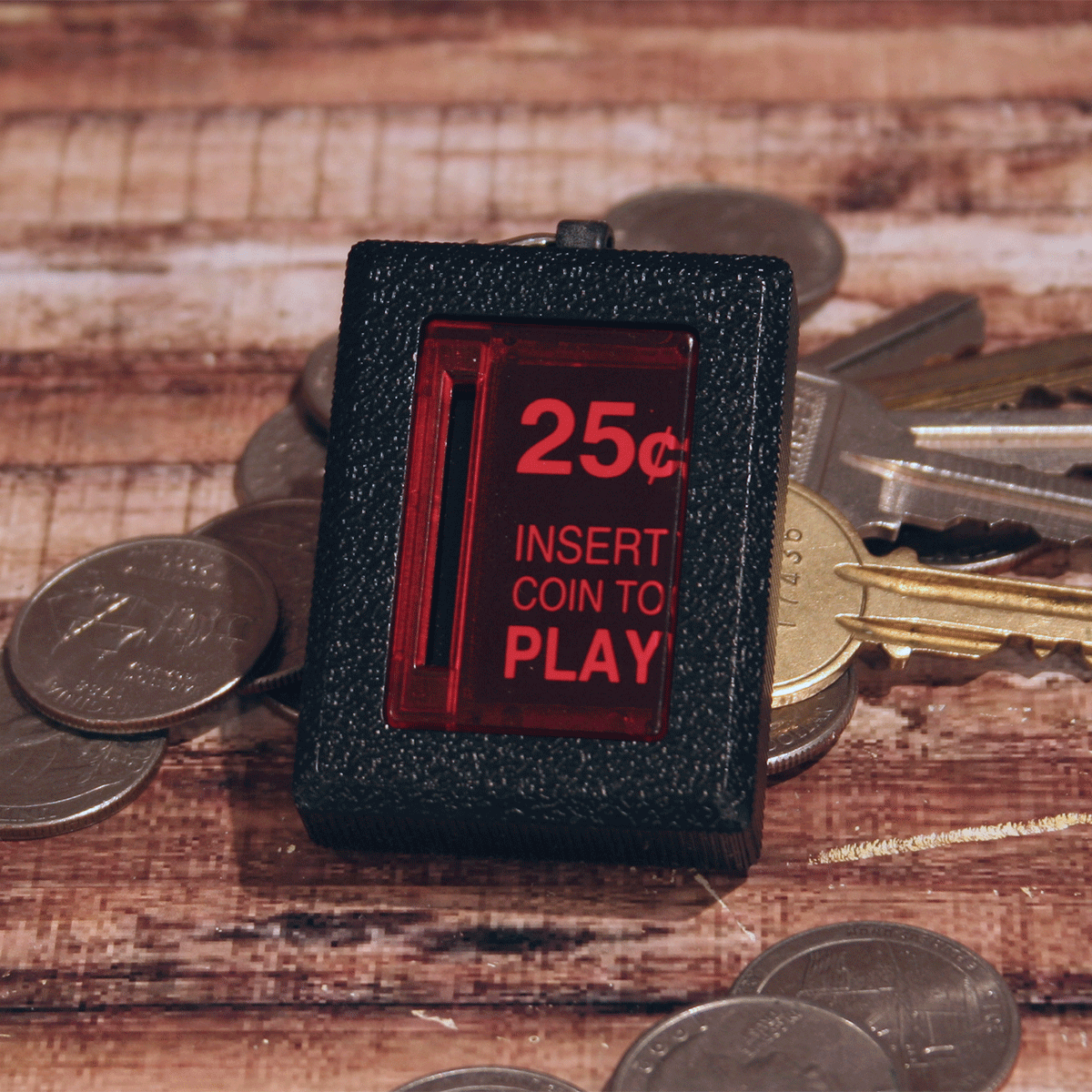 The light on the Insert Coin arcade key-chain can be turned on by simply pressing the front button like you would normally try go get your quarter back on an actual arcade machine. You can't tell me you never went through pushing every coin return button in the arcade in hopes to find a few quarters when you were running a little low on funds!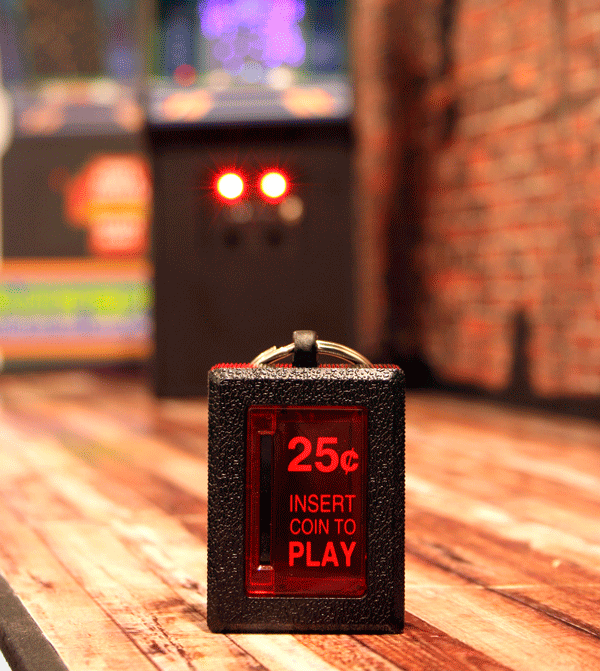 The Insert Coin To Play 25 Cent arcade key-chain is made from authentic diecast metal and plastic construction, the light has an auto-shutoff feature that will turn the light off after 15 seconds, and the battery is easily replaceable by removing the rear panel. Just remove the 2 Philips screws on the back panel, and replace the CR2032 battery on the inside.

THE PERFECT GIFT: For yourself! Buy two so you can give one as a Christmas present, stocking stuffer or White Elephant mystery gift for an office party. Makes an awesome birthday gift for that special geek in your life. Use a bunch as premium party favors for a retro gaming themed get together!